Session 22
Fri., Aug. 17, 2018 • 2:00 p.m. to 6:00 p.m. • $40
Moderators: a) Bart Edel; b) Rev. Karin Reimers, PhD; c) Susan Campbell-Fournel, PhD; TDW) Fadel Behman, PhD
---
PROGRAM:
2:00 p.m. to 6:00 p.m.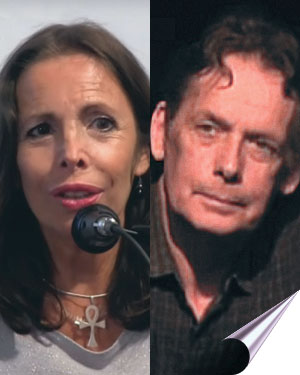 a*) Ana Francisca García Trelles, PhD, & Bart Edel: "Transcendence: Spirituality, the Brain and New Sciences" (Workshop: 3 hrs)
New sciences speak the language of Spirit, and invite personal development and transcendence — the next steps towards peace for the new humanity. Spanish trainers Dr. Ana Francisca García Trelles and Bart Edel are experienced presenters who are often featured on the Mindalia.com Spanish network and easily found on YouTube.
b*) Rev. Kathy Nyitrai: "Psychic & Spirit Art" (Workshop: 3 hrs)
Rev. Kathy Nyitrai, psychic artist, demonstrates her ability to draw portraits of spirit guides and transitioned loved ones, and shares her techniques with participants.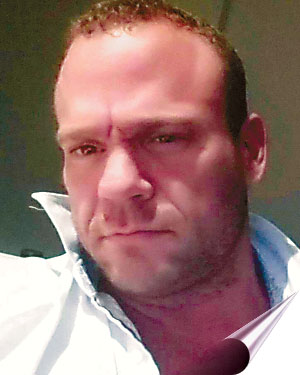 c*) Benoit Lapierre, PhD: "Spiritual Kinesiology" (Workshop: 3 hrs)
Body expert Benoit Lapierre explains how, through muscle testing, you can alter the body's energetic associations. Designed for therapists, this course aims to extend horizons and to inspire. We'll look at the power of presence, intuition, soul tuning and the importance of love and compassion in this shift matrix orientation. Don't miss this transdiscliplinary somatic breakthrough.
---
---
THREE-DAY WORKSHOP (Part 1 of 3)*: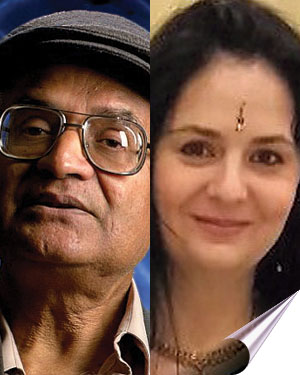 2:00 p.m. to 5:00 p.m.
Amit Goswami, PhD
, &
Valentina Onisor, MD
:
"Awakening the Heart" — Part 1
This 3-part experiential workshop is dedicated to self and social transformation, and how quantum science and world-view can help us to realize it. In this section, Dr. Goswami will present "An Introduction to Quantum Worldview and Quantum Activism," and Dr. Onisor will present "Experiencing the Quantum World of Consciousness."
(The workshop is continued in Session 24-TDW and Session 27-TDW.)
•
Extra-registration:
$150
for all three days ($125 if paid by May 15, 2018)
---
*Simultaneous presentations: Select a or b or c or Three-Day Workshop