Ancient Wisdom, Science & Spirituality
Your Trusted Resource for Leading Edge Science & Spirituality
Hôtel Hyatt Regency • 1255 Jeanne-Mance • Montréal, QC • 2017/08/11 – 2017/08/20
Join us in the beautiful city of Montréal to meet with the leading thinkers of our day. Here's a chance to retreat from your usual patterns and discover new ways to harness your inner power. Return to everyday life with fresh vision and the ability to shift your reality in a way that is more in alignment with your life purpose.
Re-examine and release current beliefs while challenging the cultural conditioning that holds you back from fully expressing your true, divine nature.
Experience the special magic that comes from meeting speakers in person and networking with others who are cultivating a greater level of self-awareness and more skillful living.
Discover a new passion and purpose in your life no matter what your age.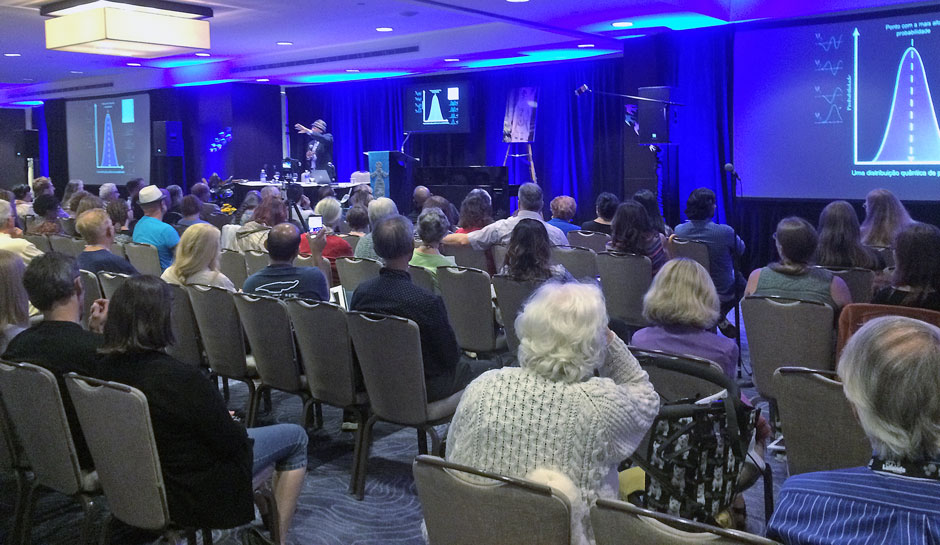 What You'll Learn
We've gathered the world's leading experts from the fields of integrative health care, wisdom traditions, energy medicine, psychic and spiritual sciences, quantum physics, nutrition, neuroscience, creativity, global peace, near-death research, life-after-death, remote viewing, Ayurvedic science, shamanism, consciousness studies, spirituality, soul retrieval, and more, all of whom will share their practical wisdom and scientific research.
You'll walk away with key insights and powerful strategies which support …
deeper connection with Self and others
paradigm shifts on life and death
This summit brings together the world's most brilliant and influential minds to foster well-being of mind, body and spirit.
Among the 59 speakers, you will meet such health and spiritual luminaries as …
▸ Dr. Patch Adams — American physician, social activist, humanitarian, and author
▸ Dr. Raymond Moody — founder of the field of near-death research
▸ Dr. Eben Alexander — neurosurgeon and New York Times best-selling author of "Proof of Heaven" and "The Map of Heaven"
▸ Dr. Stephen Sinatra — leader and pioneer in the field of integrative cardiology; founder of HeartMD Institute; author and favourite talk-show guest
▸ Dr. Amit Goswami — world-renowned quantum physicist, quantum activist, and best selling author; pioneer of the new "science within consciousness" paradigm
▸ Dr. Norman Shealy — neurosurgeon and leading expert in stress and pain management; innovator in bridging the gap between traditional and holistic medicine; founding president of the American Holistic Medical Association
▸ Dr. James J. Hurtak and Dr. Desiree Hurtak — American social scientists, linguists, futurists, authors and founders of the Academy for Future Science (AFFS), an international organization supporting technology, research and education, environmental studies and philosophy
▸ Dr. R. Craig Hogan — author of "Your Eternal Self" and director of the Center for Spiritual Understanding
▸ Dr. Emiliano Toso — world-renowned musician, composer and molecular cell biologist whose piano compositions translate universal vibrations, promoting physical, emotional and spiritual health
▸ Venerable Dhyani Ywahoo — founder of the Sunray Peace Village; respected wisdom teacher of three lineages; trains peacemakers and designs effective methods of reconciliation
and the list goes on …
Respected visionaries will reveal powerful science-backed solutions, cutting edge information, and insights from wisdom traditions around the world, guiding you to a new level of inner peace and confidence.
A Few of Our Many Testimonials
"Meeting pioneers in the fields of medicine, science, and spirituality has had a powerful impact on the way I view my life and career."
Lynn, Montréal
Registered nurse
"Attending the IIIHS Conference awakened me to my own inner strength and capabilities."
Georgina, Florida
Psychologist
"… never attended an event where the speakers were so passionate about their work. Very informative!"
Rani, Montréal
Business owner

If …
you are feeling stuck, frustrated, or overwhelmed in any area in your life;
you feel there is more to life and are willing to do what it takes to move toward greater happiness and well-being;
you are ready to discover a new sense of possibility and optimism;
you want the special energy that comes from in-person workshops in order to accelerate your own growth;
you love the idea of networking with other successful people who are contributing in a positive way;
… then this conference is for you!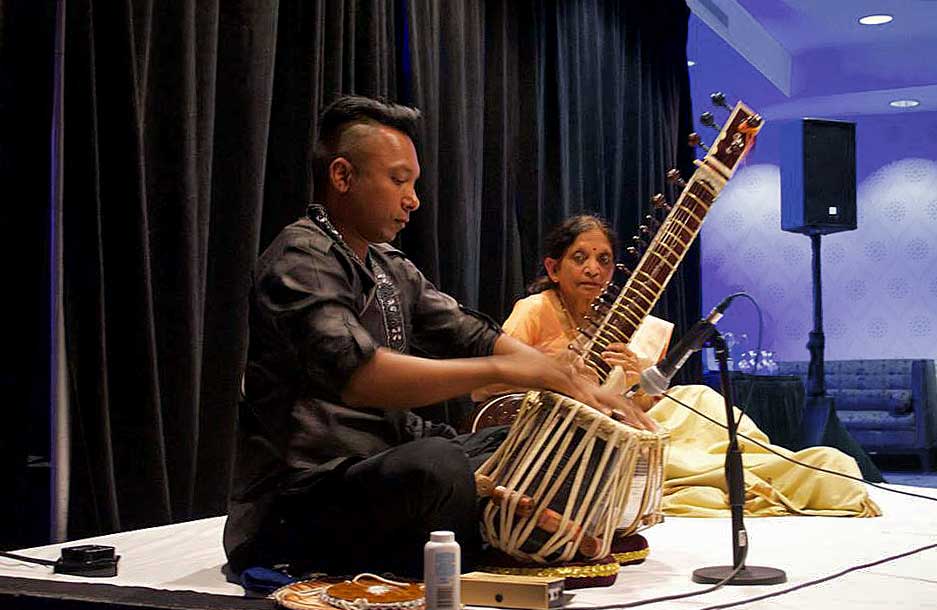 All-Inclusive Conference Tuition
The full-conference package includes 29 lecture-workshops, 7 concerts, 6 lunch and learn classes with expert teachers, and 9 morning meditations. On August 15, we will also host a benefit concert for the SSF-IIIHS Africa Project.
We've made our prices extremely affordable so that as many people as possible can take advantage!
Investment
The early bird full conference package (all 10 days; all 29 sessions) is just $450 until June 10, 2017. The price at the door will be $495. (Early bird prices increase periodically until the opening day of our event.)
Register for the full conference package before June 30 and receive these BONUSES:
▸ 50% off a consultation with one of our outstanding world mediums during the conference
▸ Free admission to Personal Messages and Trance Prophecy with Dr. Marilyn Rossner, on Saturday, August 12
▸ Two free evening classes of your choice at our Montréal Int'l Headquarters, between August 21 and September 4, 2017
Individual sessions, full-day passes, and weekday and weekend packages are all available. A purchase of four full conference packages will entitle you to a fifth FULL CONFERENCE PACKAGE FREE.
Share the 2017 SSF-IIIHS Int'l Conference on Science & Spirituality