The International Institute of Integral Human Sciences
Founded in 1975
A non-governmental organization affiliated with the United Nations

Inter-Religious & Inter-Cultural Understanding for World Peace
You are invited to join an exciting worldwide family involved in the exploration of
new sciences of consciousness & healing
new paradigms for the convergence of science, spirituality, and more humane values in the global village
new insights into the human psyche & spirit, and its hidden potentials for intuition, creativity & healing, individual & planetary.
In 1975 that family started its professional membership with a global network of over 300 Fellows. Most were distinguished scientists & spiritual leaders from many faiths and many lands, including a number of prominent medical doctors, psychiatrists, psychologists, clergy and educators who were pioneers at the forefront of discoveries in the new sciences of consciousness & healing. The organizer of the network and IIIHS Founder-President was Dr. John Rossner, an Anglican priest and a professor of comparative religion & culture at Concordia University in Montreal.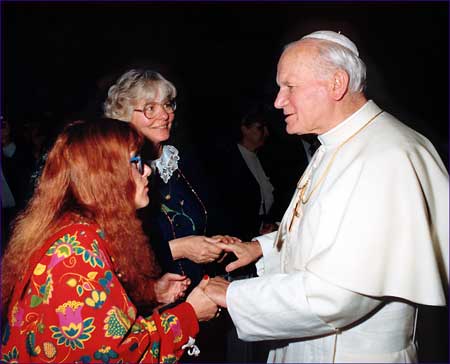 The Integration of New Sciences of Consciousness & Healing into Planetary Educational Systems for the 21st Century
The ultimate objective was to provide a worldwide forum for the encouragement of studies which would help to reintegrate the inner spiritual and outer material life of human beings, by restoring integral-human spiritual & psychic sciences to their proper place alongside of the natural, physical, and social sciences.
A Global Family, East & West with a Noble Objective
Today the IIIHS family has professional & general members or associates in many nations, East & West, and an affiliated network of Spiritual Science Fellowship chapters and other cooperating groups in North America. It serves over 10,000 general members and students from all walks of life, with the objective of inter-religious & inter-cultural understanding for world peace.
The Quest for Universal Human Values in the World's Religions & Cultures
Our great family, through its interfaith studies division, The International Council of World Religions & Cultures, now includes representatives of all races and persuasions: Christians, Jews, Moslems, Hindus, Buddhists, Jains, Sikhs, Yogis, Spiritualists, New Religionists, Atheists, Agnostics, and Free-Thinkers of every stripe… persons from every part of the political, socioeconomic and educational spectrum, and from many nationalities and races.
An International College Program, Conferences, and World-Tours
Some are enrolled in courses of the affiliated International College Program started by the Spiritual Science Fellowship in 1985. Others take SSF-IIIHS continuing education programs, personal spiritual and psychic development classes, workshops, and courses, at the Montreal headquarters or through regional and local chapters. Many attend the annual SSF-IIIHS International Conferences on "The New Sciences of Consciousness & Healing" held each year in Montreal during the summer months. Some participate in educational and cultural tours to foreign lands where they meet with those of similar spiritual, scientific, and cultural interests, and attend seminars arranged by the IIIHS's overseas chapters.
The Common Bond: Universal Human Experiences of Psyche, Spirit, & Transformation
What do we all have in common? What could possibly unite such a diversified multi-cultural family? We are united by a common quest to explore and make sense out of universal experiences of the human psyche, spirit, and personal transformation. These are, in various forms, present in all traditions. They transect all human divisions, giving hope for the possibility of grounding universal human values in common forms of inner experience that are being overlooked today by dominant trends in the natural and social sciences, and in many institutionalized forms of religion.
Transcultural Studies in Human Spiritual Experience and the Potentials of Intuition & Creativity
We recognize that it has been the great religious and spiritual traditions of the world — not modern science and effective technologies alone — which have inspired and held up the hope of such a magnificent vision for human fulfillment throughout the ages.
Yet recent research in the potentials of human consciousness, in intuition, creativity, mind-body interactions with the personal and planetary environment, in life-energies, healing, and the immortality principle, bridges all sectarian and cultural barriers. It also holds great hope for the possible transformation of social values toward a more authentic and humane order in the global village, in the years ahead.
The World's Scientific & Religious Communities Urgently Need to be Brought Together to Focus on the Upliftment of the Quality of Human Consciousness & Universal Values
It is not only "organized science" that has to be informed and "won over" to this vision. "Organized religion" is the other half of the cultural equation required to further the expansion and elevation of human consciousness in today's Global Village. For this reason the IIIHS has always worked for a global exchange between pioneering scientists and insightful religionists researching the new sciences of consciousness and healing.
A Global East-West Exchange
The IIIHS has hosted, or brought delegates to meet, some of the world's most prominent scientists, scholars, and religious leaders, East & West, at its international conferences and other educational programs, over the past decade and a half, in several continents and nations… from Nobel Prize winning scientists to Nobel Peace Prize winners, including His Holiness the Dalai Lama of Tibet.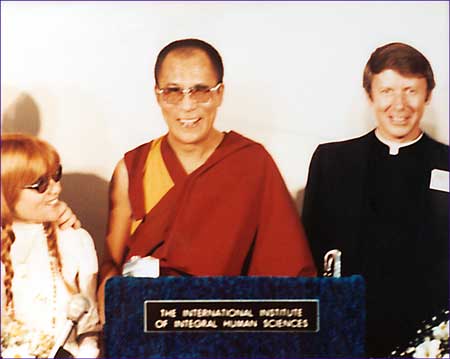 Seminars, Lectures & Programs Everywhere
Over the past quarter century, in addition to annual and biannual IIIHS international conferences in Canada, the USA, India, and Greece, the IIIHS has helped to arrange, and either co-sponsored or sent lecturers to conferences and seminars in Britain, France, Spain, Germany, Austria, Greece, Egypt, Canada, the USA, the Bahamas, Brazil, Uruguay, Malaysia, Singapore, the USSR, Czechoslovakia, Poland, Bulgaria, Yugoslavia, India, Nepal, and South Africa.
Perestroika, East & West, 1989-1990
For years, the IIIHS has been involved in teaching health professionals new therapies for children, involving yoga, intuition, and creativity, and has provided such programs in the USSR & Eastern Europe, having established chapters or affiliated scientific and/or academic groups in several nations there.
An Invitation to You: Join Us!
These are just some of the programs and projects of the International Institute of Integral Human Sciences. You are invited to join the IIIHS and share in our International College Program, take courses through our regional or local SSF-IIIHS chapters, attend our International Conferences and enjoy our periodic world educational tours. Become part of this exciting, worldwide family!
IIIHS Branches
Chapters & Affiliated Groups
The International Institute of Integral Human Sciences has branches — chapters and/or affiliated or cooperating groups — in a number of cities across North America and the World. Each is independently constituted under local officers or representatives. Addresses of IIIHS local contact persons or local officers will be supplied upon request. For information about the IIIHS or affiliated groups in your area, please contact us. If you are interested in forming a group in a place where there is none at present, please let us know.
Corporate Divisions of the IIIHS
General Membership Division:
SSF-IIIHS National and Regional Chapters
Professional Membership Division:
The Int'l College of Human Sciences
Division for Research & Educational Programs:
The Int'l Academy for Research & Advanced Studies
Divisions for Scientific Studies in World Religions & Cultures:
The Int'l Council of World Religions & Cultures
The Order of the Transfiguration
The Int'l Council of World Religions and Cultures and The Order of The Transfiguration of the IIIHS are interfaith member-units of the Int'l Council of Community Churches which is affiliated with the National Council of Churches, USA, and the World Council of Churches, Geneva.
---
The IIIHS Founder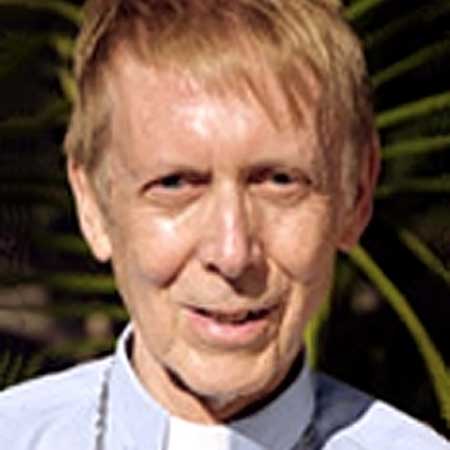 Fr. John is the founder and president of the IIIHS, a United Nations Department of Public Information Non-Governmental Organization. He is a Professor Emeritus of Religion (History of Religion & Culture), at Concordia University, Montreal, QC, an Anglican priest, an author, the founder of the Ecumenical Order of the Transfiguration, the Conceptualizer of IIIHS Conferences, and the coordinator of programs and panel discussions.
---
For over a quarter century the IIIHS has developed a professional & general membership in more than 26 countries & territories, including
Canada • The United States • The Bahamas • India • The United Kingdom • France • Italy • Spain • Germany • Austria • Switzerland • The Netherlands • Greece • Israel • Czechoslovakia • Poland • Russia • The Ukraine • Thailand • Hong Kong • China • The Philippines • Japan • Mexico • Central & South America • South Africa • et al.