Montréal, Québec, Canada
Considered Canada's cultural capital, Montréal is one of North America's most uniquely beautiful cities. Many visitors to the city feel it is perhaps one of the safest, most vibrant and innovative urban centres they've ever been to, with an exciting array of multi-cultural events, Arts and culinary adventures.
The Conference will be held at the distinguished Hyatt Regency Hotel, situated in the strategically located Complexe Desjardins, the best setting in town to take in the amazing diversity of the city's festival season. The Hyatt faces Place des Arts, one of Canada's major cultural hubs, and overlooks Montreal's main festival area in the heart of the entertainment district, so you are only minutes away from the not-to-be-missed cultural action. The chic and contemporary hotel offers direct underground access to the Complexe Desjardins shopping concourse, Palais des Congrès convention center, as well as Chinatown, Old Montreal, Place des Arts, and the Métro subway system.

Four Iconic Montréal Landmarks
Mount Royal Park
The jewel of Montreal's city parks is, without question, Mount Royal. First scaled by Jacques Cartier in 1535, this 200-hectare park occupies part of the mountain that lies in the midst of Montreal island, and includes the highest spot in the city (234m).
---
Old Montréal
Old Montréal is the oldest section of the city, with some structures dating back to New France. Here you can walk the cobblestone streets lined with artists and artisans displaying their wares, or visit the magnificent Notre Dame Cathedral in Place d'Armes, and thentake a stroll along the Old Port, after dining at one of the fine bistros and restaurants that dot the area.
---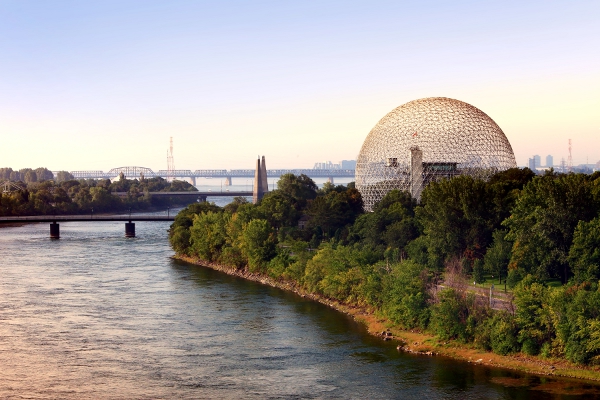 The Biosphere
This architectural masterpiece, designed by noted American architect Buckminster Fuller, was built as the US pavilion for Expo 67. It now houses educational exhibitions focussed on environmental issues such as air, water, biodiversity, climate change, sustainable development, and the like.
www.parcjeandrapeau.com/en/biosphere-environment-museum-montreal
---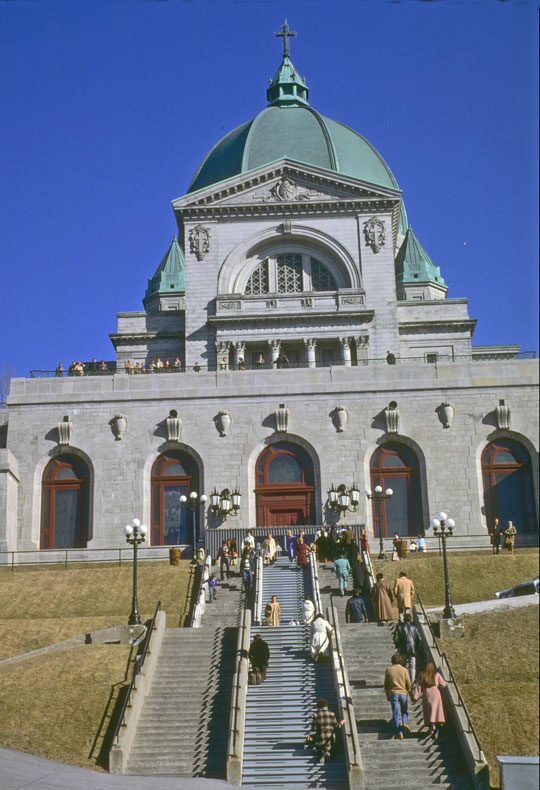 Saint Joseph's Oratory
The oratory is a Roman Catholic minor basilica and national shrine dedicated to Saint Joseph, to whom Brother André (Saint André Bessette, C.S.C) credited all his reported miracles. A reliquary in the church museum contains Brother André's heart, which he requested as a protection for the basilica. Every year the oratory welcomes over two million visitors.

Book a Room at a Discount Rate
Hotel accommodations are not included in the conference registration fees. We have, however, made special arrangements for attendees with the following hotels. Make your reservations early — we can't guarantee room availability! Mention the SSF-IIIHS Conference to receive discounted rates, where applicable. Prices are quoted in Canadian dollars and subject to change without notice.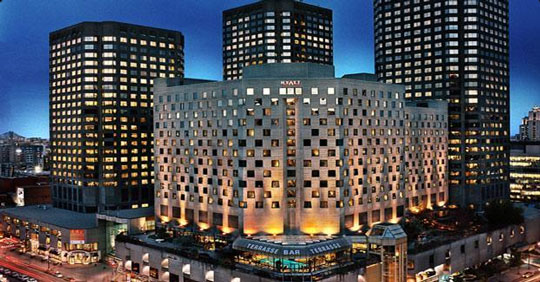 Hyatt Regency Montreal
1255 Jeanne-Mance
Montréal, QC H5B 1E5
Our luxurious conference hotel includes a fitness centre, spa, restaurants, shopping, wifi, etc.
RATES: Single/Double, $219 per night (plus $25 per night for each additional person, up to 4); Regency Club, $249 per night; plus taxes.
Tel.: (514) 982-1234
Fax: (514) 285-1243
montreal.regency.hyatt.com
Reservations: https://aws.passkey.com/e/48980758
---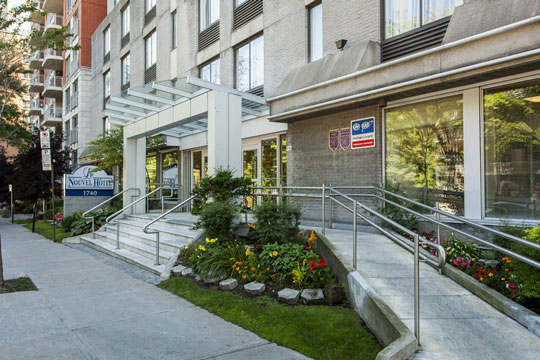 Le Nouvel Hôtel & Spa
1740 René-Lévesque West
Montréal, QC H3H 1R3
RATES: Single/Double, $194 per night; plus taxes.
Tel.: (514) 931-8841 or 1-800-363-6063
Fax: (514) 931-5581
www.lenouvelhotel.com
Email: info@lenouvelhotel.com
---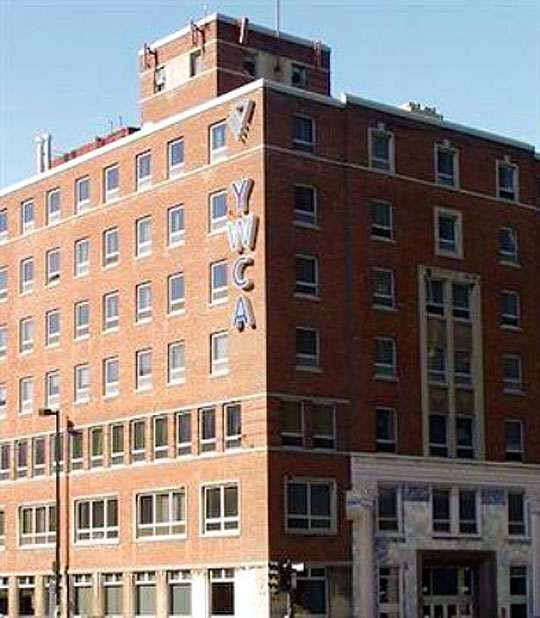 Auberge YWCA (for Men & Women)
1355 René-Lévesque Boulevard West
Montréal, QC H3G 1T3
RATES: Single (shared bath), $65 per night; Double (shared bath), $80 per night; Triple (shared bath), $100 per night; Quadruple (shared bath), $120 per night; Single (private bath), $90 per night; Double (private bath), $100 per night; Triple (private bath), $120 per night; Quadruple (private bath), $140 per night; plus taxes.
Tel.: (514) 866-9941
Fax: (514) 861-1630
aubergeywca.com/en
---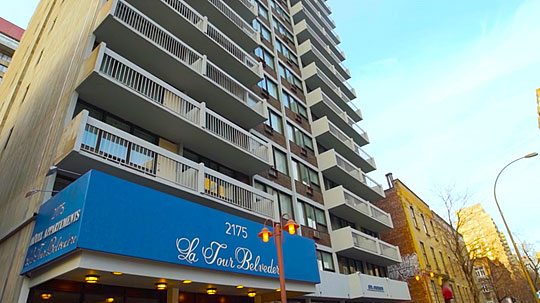 La Tour Belvédère (includes fully-equipped kitchen)
2175 de Maisonneuve West
Montréal, QC H3H 1L5
RATES: Single/Double, $160 per night; Family Suite (2 double beds, for up to 4), $180 per night; plus taxes.
Tel.: (514) 935-9052 or 1-888-922-9052
Fax: (541) 935-9532
www.tourbelvedere.com
---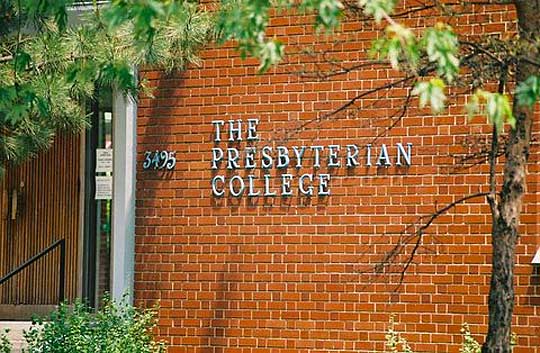 Presbyterian College
3495 University Street
Montreal, QC H3A 2A8
RATES: Single (shared bath), $50 first night, $35 each additional night, or $245 per week; Group Special (10 people or more), 15% discount; Parking, $10 per night; plus taxes.
Tel.: (514) 288-5256, ext. 200
Fax: (541) 935-9532
Email: info@presbyteriancollege.ca
---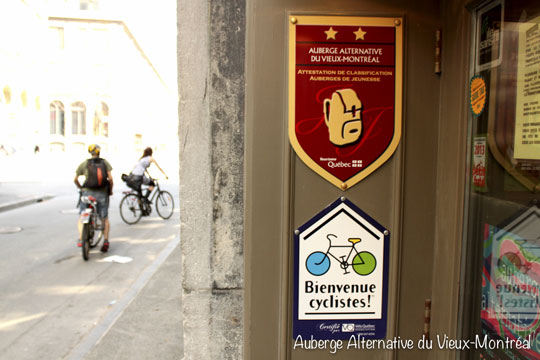 ---