The SSF-IIIHS Int'l Conference • 2015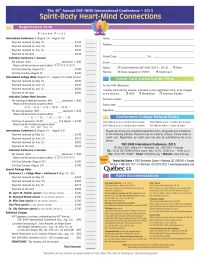 Here is a printable registration form in PDF format (132 KB) that you can complete and return to the SSF-IIIHS by mail or by fax. You can also register via our Online Store , or with PayPal via our conference Landing Page.
Pre-register now for this extraordinary event!